Description
With the PhysioSKIN™ System, radio frequency energy is turned into a non-invasive alternative to treat spider veins and Telangiectasias, skintags without incisions and with minimal discomfort and no downtime.
"This treatment gets fantastic results in as little as 1/2 treatments"
Dr Brain Newman who developed Vein Away says;
"I developed the techniques now used worldwide for the treatment of thread and spider veins. Initially my work began with a machine that became known as Veinwave and later I developed Thermavein that became the international gold standard for vein treatment. More recently I began looking at the technology for the Aesthetic Market offered by Vein Away, a much lower frequency that was giving better results than the established technology.  My 35 years clinical experience has enabled me to teach worldwide and with Naturastudios I am launching the World's First Training Academy for Thread/Spider Veins to help raise awareness of the correct understanding and management of veins for medical professional, aesthetics and beauticians."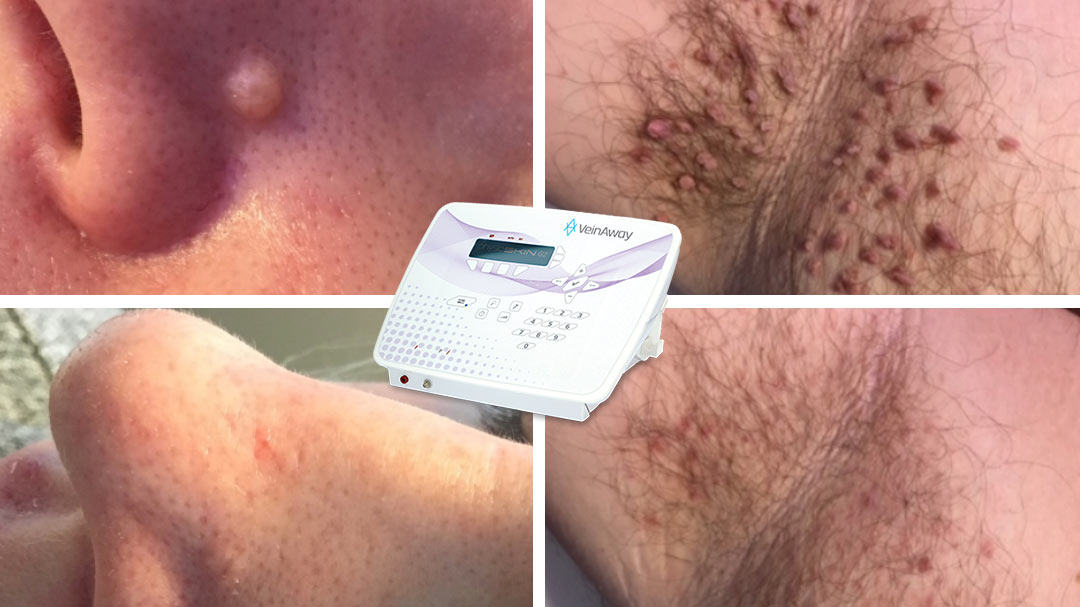 Vein Away is already widely acclaimed in South America and Spain and other European countries.  With its patented methods ThermoPlex™ and ThermoFlash™ it can safely and effectively  treat all minor damages from blood vessels, including Telangiectasias, spider veins, Cherry Angiomas, Campbell Morgan, Milia, soft fibroma also known as Molluscum pendulum, and skin tags.
With its patented precise technology generator and its fully adjustable parameters, Vein Away provides a safe and effective treatment with immediate, visible results, giving greater comfort to the patients during treatment.